San Marcos Hotel
Gastronomy
More than 40 years of experience in the hospitality industry, recognised with several awards and honours, making us a gastronomic benchmark in the Rías Baixas.
Our priority is the quality of the raw materials we use, which our kitchen team uses to create diverse dishes, depending on customer demand: seasonal menus, menus, buffets, special menus for events, etc. We combine traditional cuisine and the most modern compositions and presentations.
During the months of July and August our clients can enjoy a wide and assorted buffet for breakfast and dinner. At meals they are offered a menu (NO Buffet), served by waiters in the restaurant.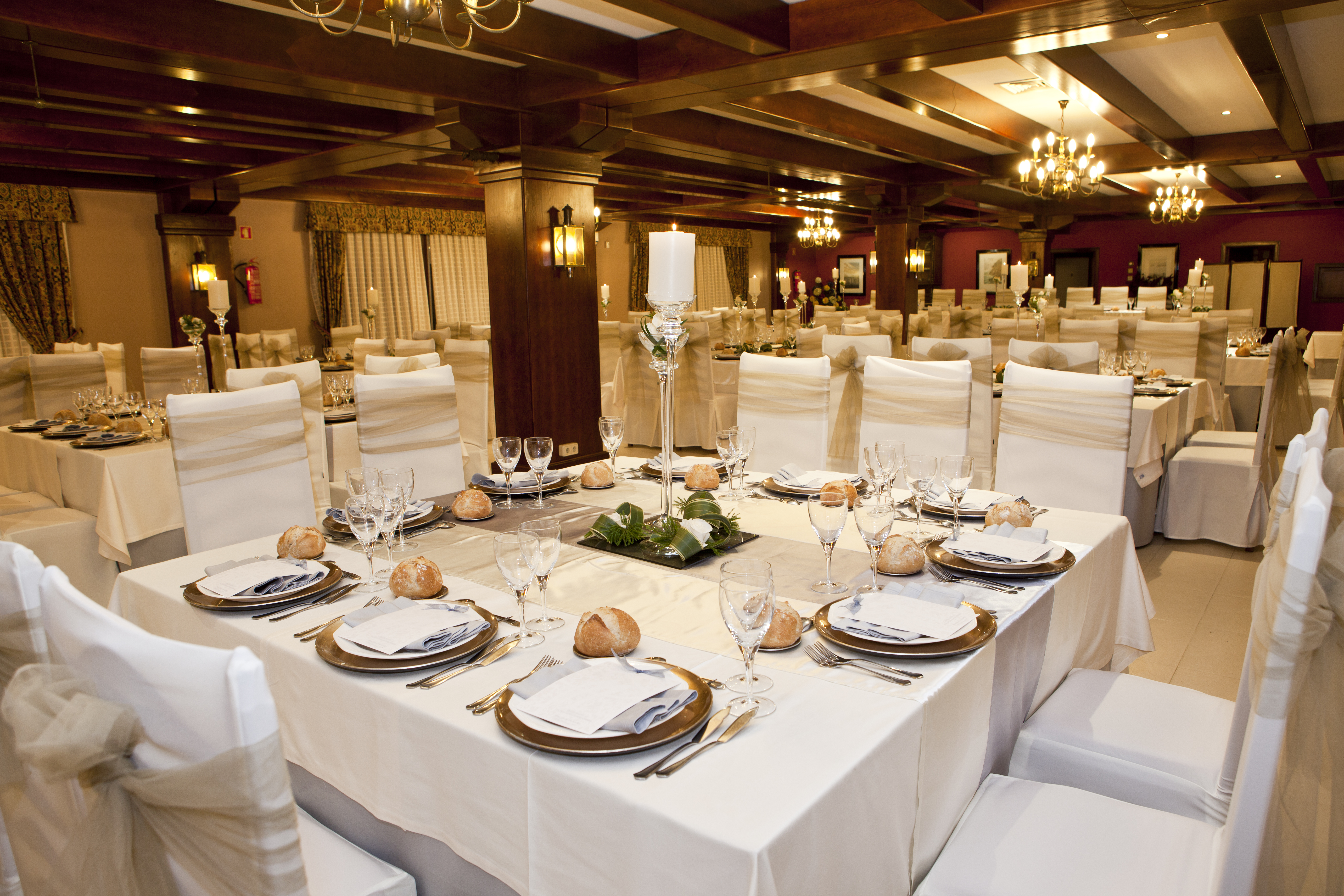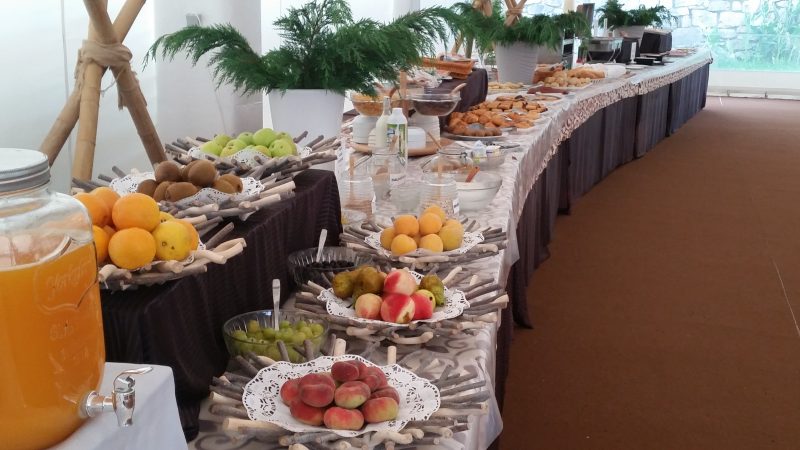 Those customers who have hired one of the cultural tours organized by tour operators or travel agencies will have an available menu (NOT Buffet), served by waiters in the hotel restaurant, for lunch as well for dinner. Furthermore, they will have Continental breakfast (NOT Buffet).
In our facilities, you can also enjoy fish, seafood and delicious dishes of Galician gastronomy. All this is pairing with an interesting wine list.
San Marcos Hotel offers the following areas: the Simpósium Hall with a capacity for 220 people, Primavera Restaurant with a capacity for 60 people, and a summer outdoor marquee for 250 people.